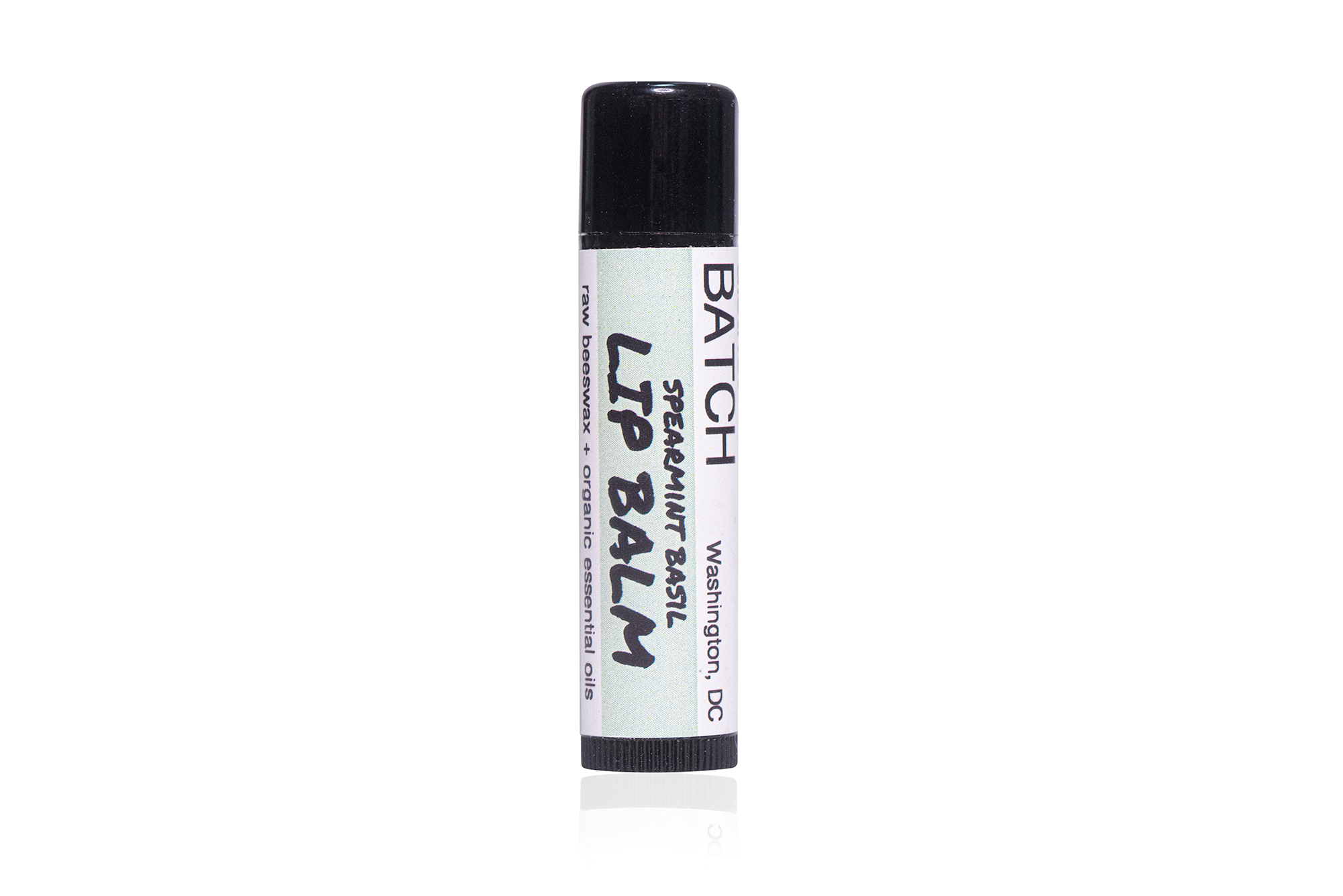 SPEARMINT + BASIL LIP BALM
Our bountiful balm is a delicious concoction of creamy fair-trade shea butter and raw beeswax that is intensely hydrating and renewing. Can be used to soothe parched lips, hydrate dry cuticles, smooth eyebrows or give cheeks a shine - drop it in your bag and make it part of your busy day.
SCENT PROFILE
We selected a spearmint oil that is rich and almost chocolaty in smell. Warm medium notes are from our gorgeous raw beeswax and babassu oil. Basil oil grounds the scent with a little earth and spice.
APPLICATION
Apply liberally on lips, cuticles or any dry patch of skin.
INGREDIENTS
fair trade shea butter, beeswax, cocoa butter, babassu oil, sacha inchi oil, organic fair trade coconut oil, argan oil, organic essential oils of spearmint, lemon and basil 

OUR PROMISE
100% palm and hexane free. NO sulfates, synthetics, parabens, fragrance, EDTA or formaldehyde.
SIZE
.15 oz
INGREDIENT HIGHLIGHTS
Beeswax: When we see an ingredient as simple and pure as beeswax, we often don't question it. District BATCH is here to do the deep dive for you. Unfortunately, the bee industry is vastly unregulated and a lot of the wax that shows up in our country is coming from China. China is both the largest producer and consumer of pesticides in the world and it reflects in much of their bee keeping. Because export demands are high many farmers are forced to practice unethical harvesting that is rife with chemicals and poor treatment of bees.
While we respect the position that many people take on the ethical problems that come with bee keeping, we have chosen to work with two small farms that we trust. One is a local, very small, apiary here in Washington, DC and the other is in beautiful Taos, New Mexico. If we think of beeswax as fine wine, we can understand the importance of sourcing. Wax that comes from huge factories where bees are pollinating amongst big agriculture will reflect the chemicals of their region. Bees collect pollen from flowers that are amassing all the environmental toxins around them. We know our farmers. They work closely with their bees and allow them to feed naturally in their environment. They filter their wax simply but thoroughly allowing us to purchase the most pure, beautiful and nourishing beeswax available.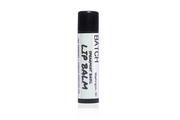 SPEARMINT + BASIL LIP BALM