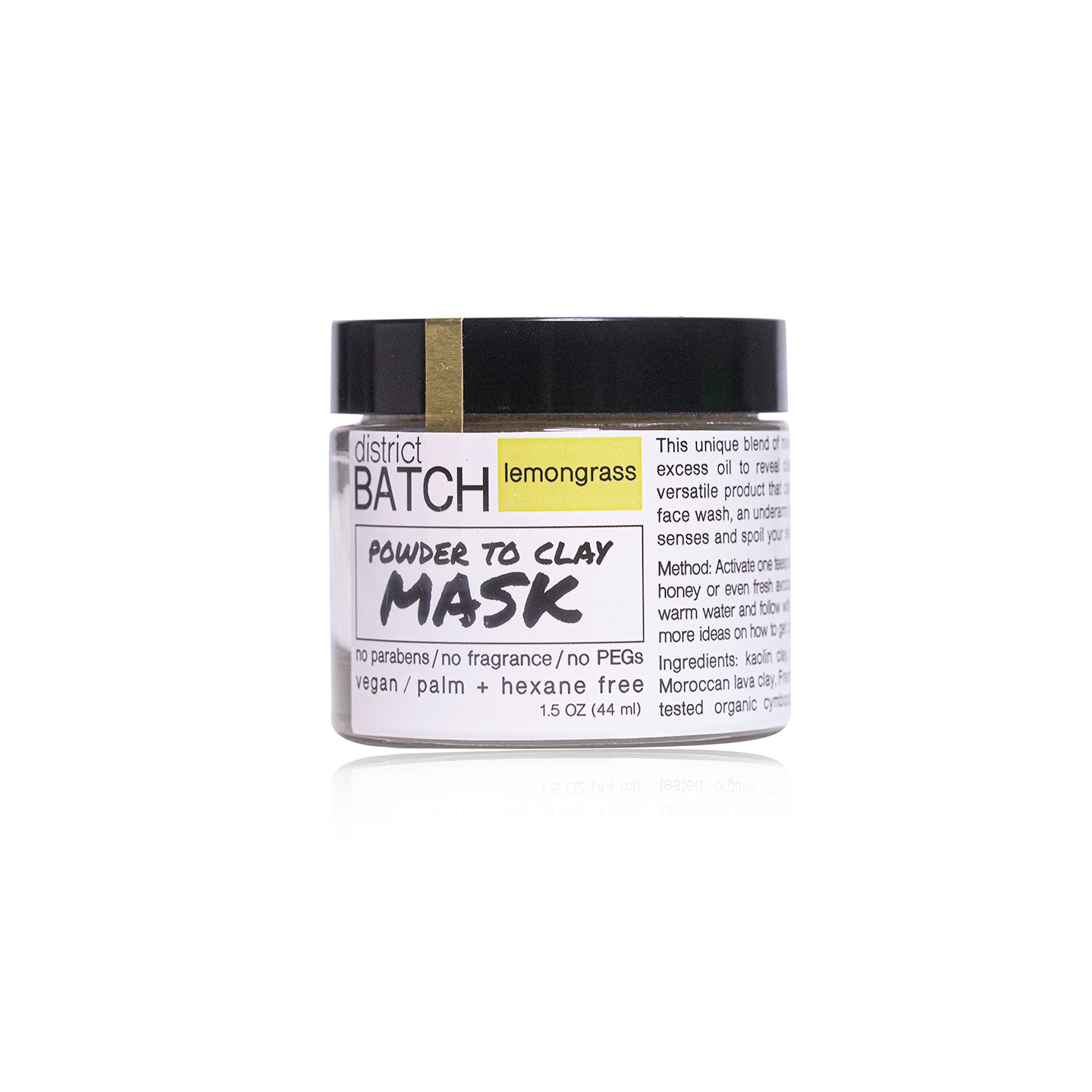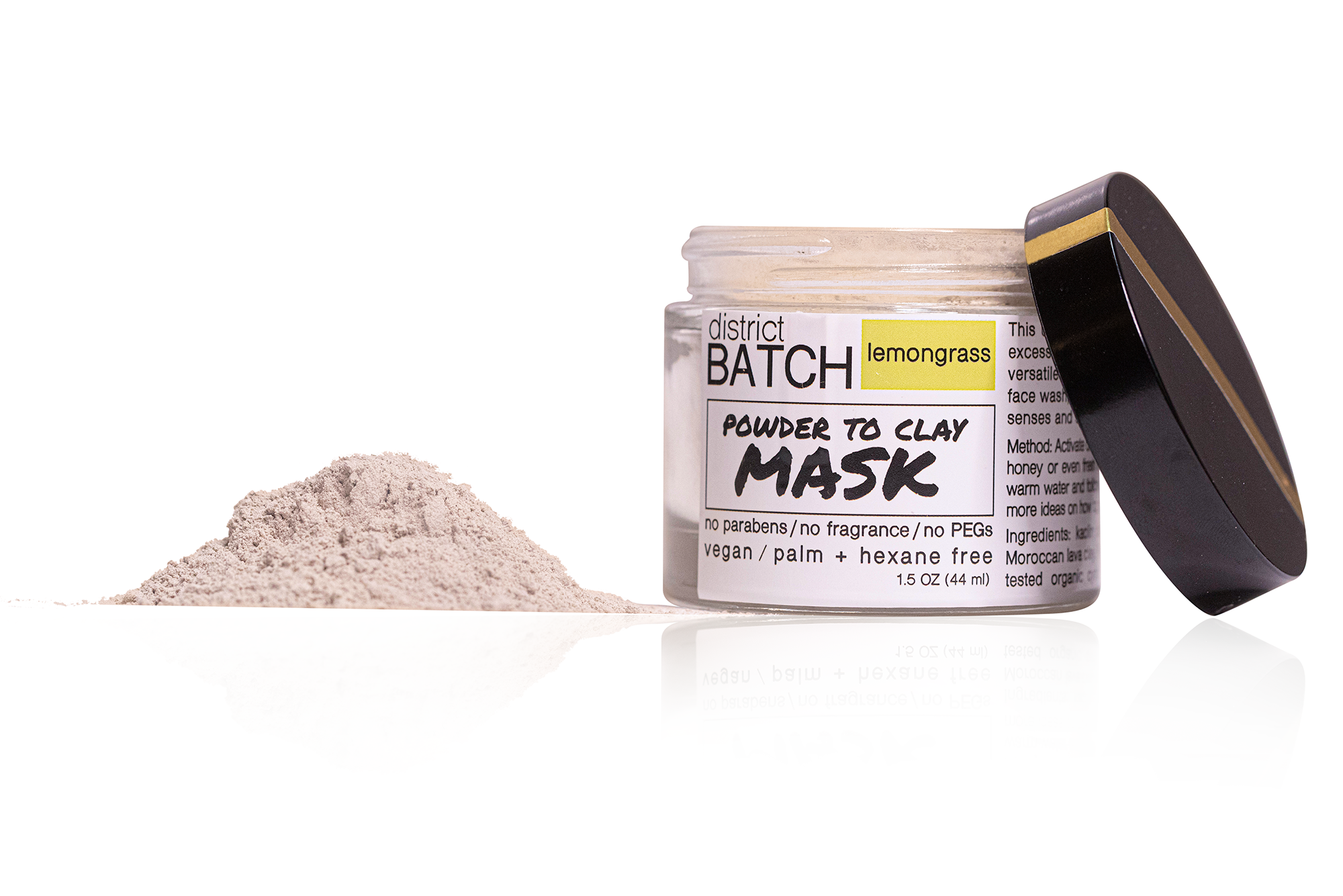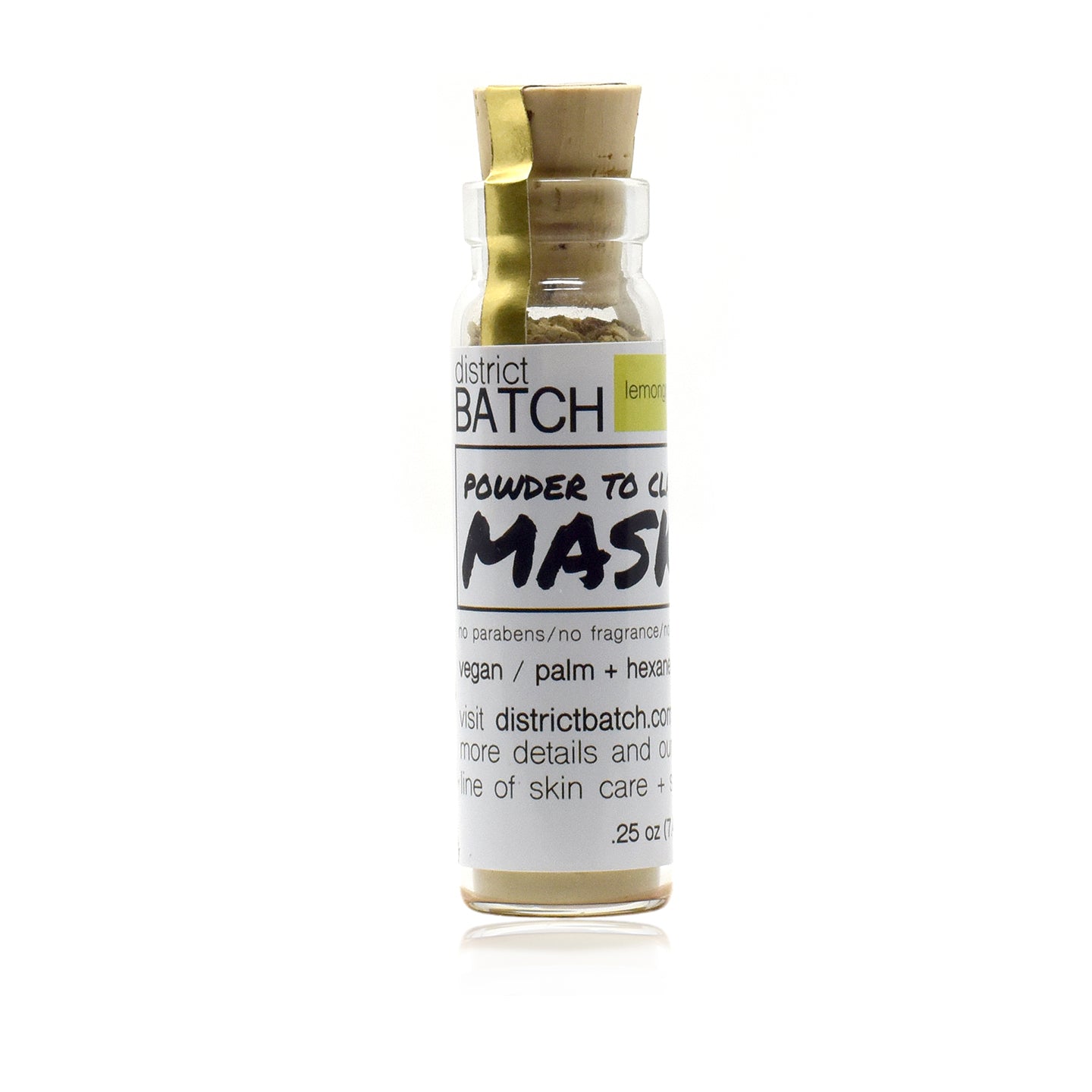 The Lemongrass Mud Detox is one of our favorite products and most heavy-duty detoxifiers. We blended pure, nourishing clays, including Moroccan lava clay, French Green Clay and beautiful Bentonite clay from Wyoming to create a luxurious texture. This versatile product can be used as a mud mask, a daily face wash, an underarm detox or an all-over body mask.
WHY POWDER-TO-CLAY
If you look at the ingredient list for most pre-mixed clay masks (or MOST skin care), you'll see the first ingredient is water. Water breeds problematic bacteria. In order to deal with this, harsh chemicals and dangerous toxins are used to stabilize the formula. Our dry product allows you to have a fresh and truly natural product with every use!  
SCENT PROFILE
The clays in this mask give off an earthy scent, and there's a hint of lemongrass in the background.
APPLICATION
Activate one teaspoon of powder with water or another liquid of your choice (try tea, honey or even fresh avocado!) and massage into facial skin. Let dry, rinse with warm water and follow with our Immortelle Face Tonic. May also be used as a mildly exfoliating daily wash.
Daily wash: Mix desired amount and use just like you would a regular cleanser. Massage into dry skin and wash thoroughly. We recommend you follow with our Immortelle Face Tonic. Using a tonic after any cleanse will help to reset the pH balance of your skin.
Underarm detox: Mix desired amount and apply to dry armpits at least five minutes before entering the shower. Wash under your arms with one of Charcoal + Juniper Detox Bar. Depending on your need, you can do this once a week to daily.
Tub: Add a few teaspoons of the powder to your bath for a relaxing detox soak.
OUR PROMISE
NO synthetics, parabens, fragrance, aluminum, triclosan, propylene glycol, TEA/DEA, sulfates, EDTA or formaldehyde.
INGREDIENTS
kaolin clay, bentonite clay, solum fullonum (Moroccan lava clay), French yellow illite clay, French green illite clay, cymbopogon schoenanthus^ (lemongrass essential oil) ^organic

SIZE
1.5 oz in a reusable glass container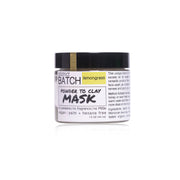 LEMONGRASS MASK