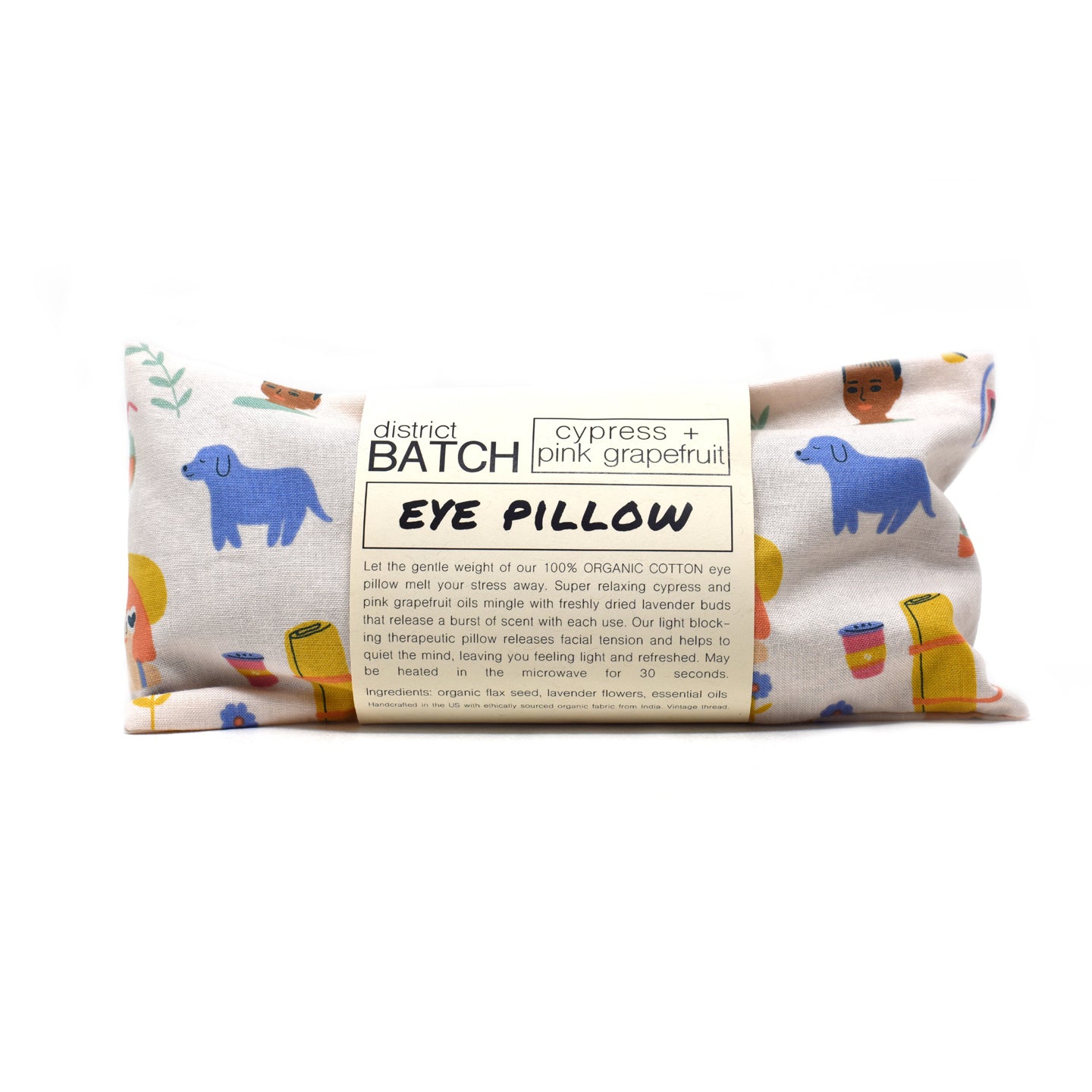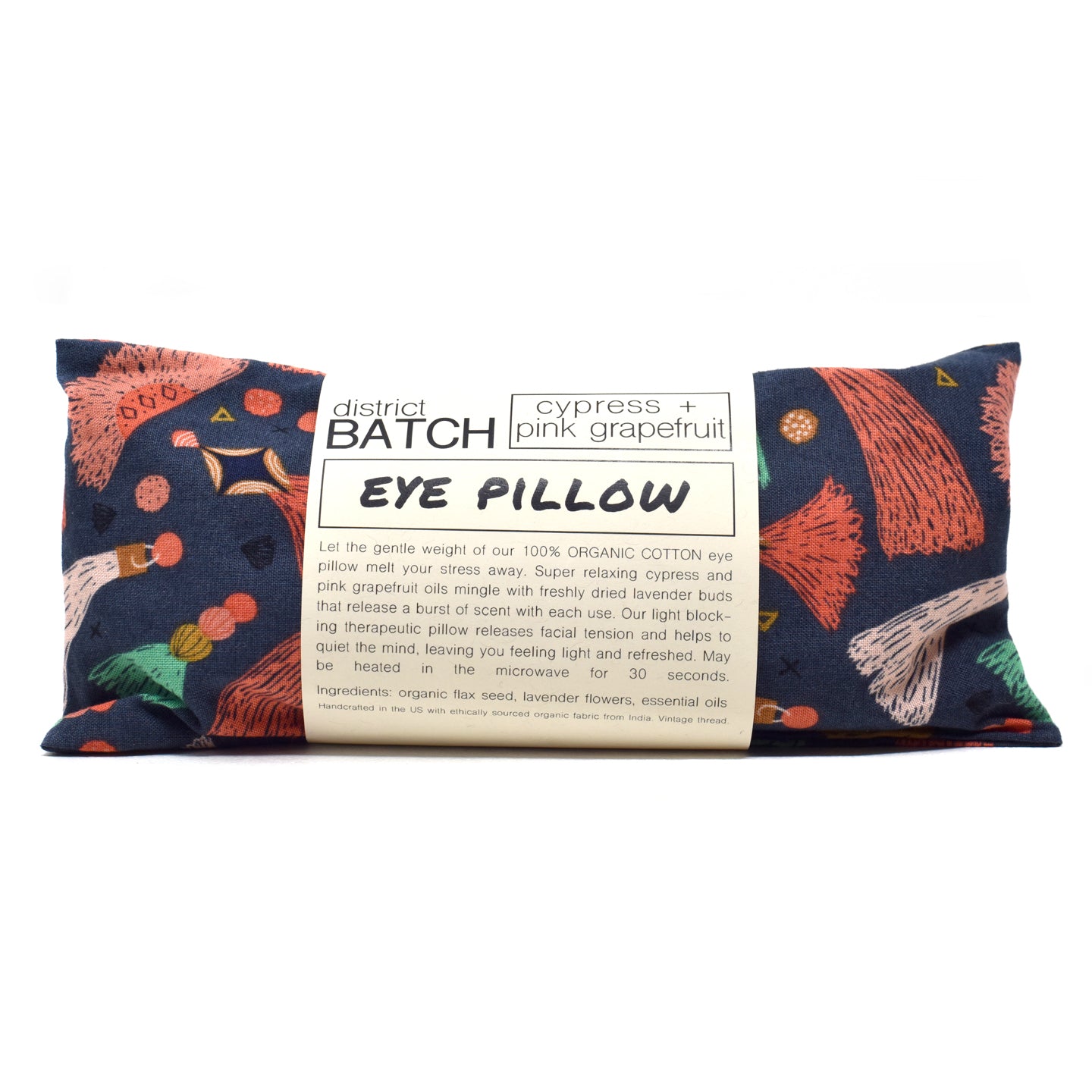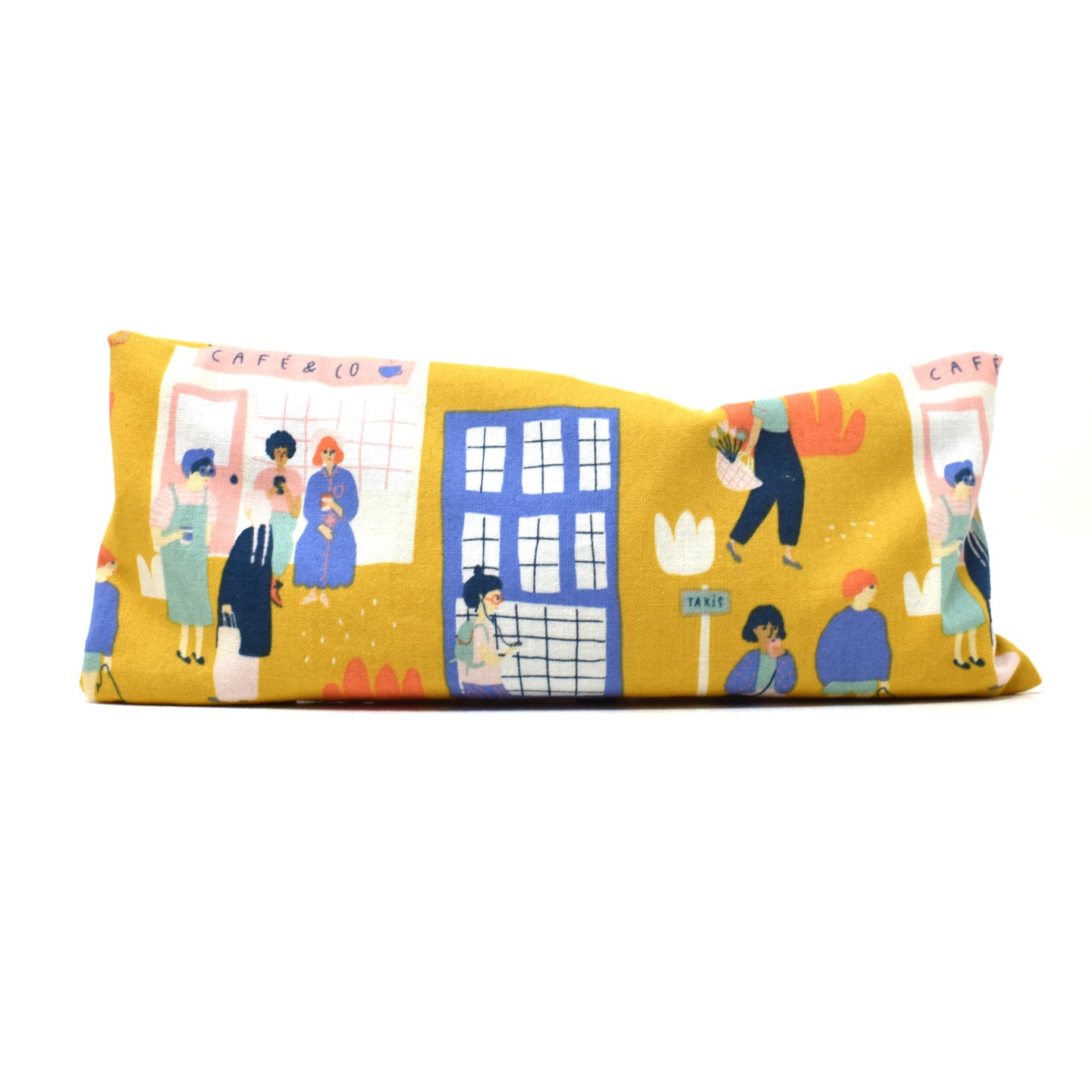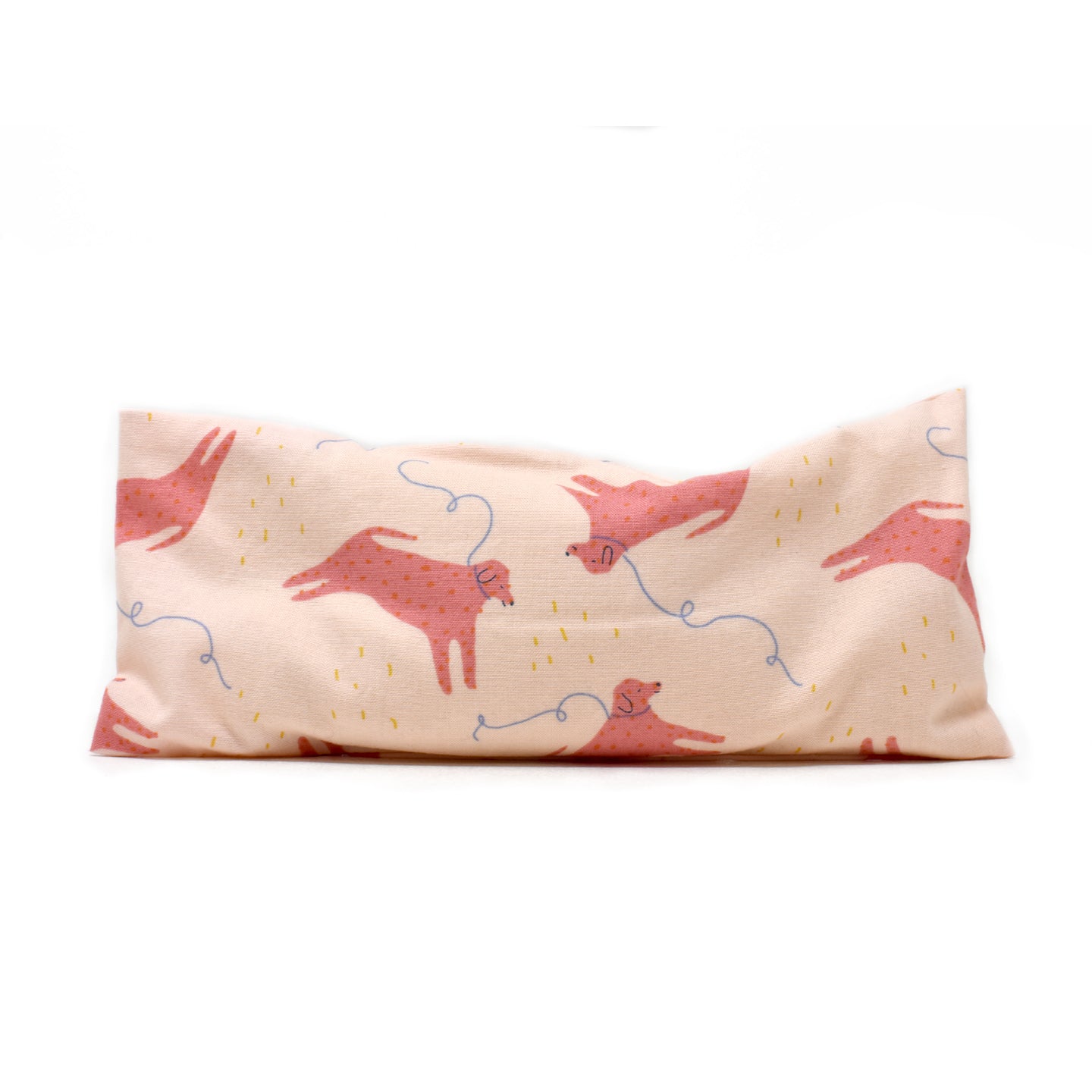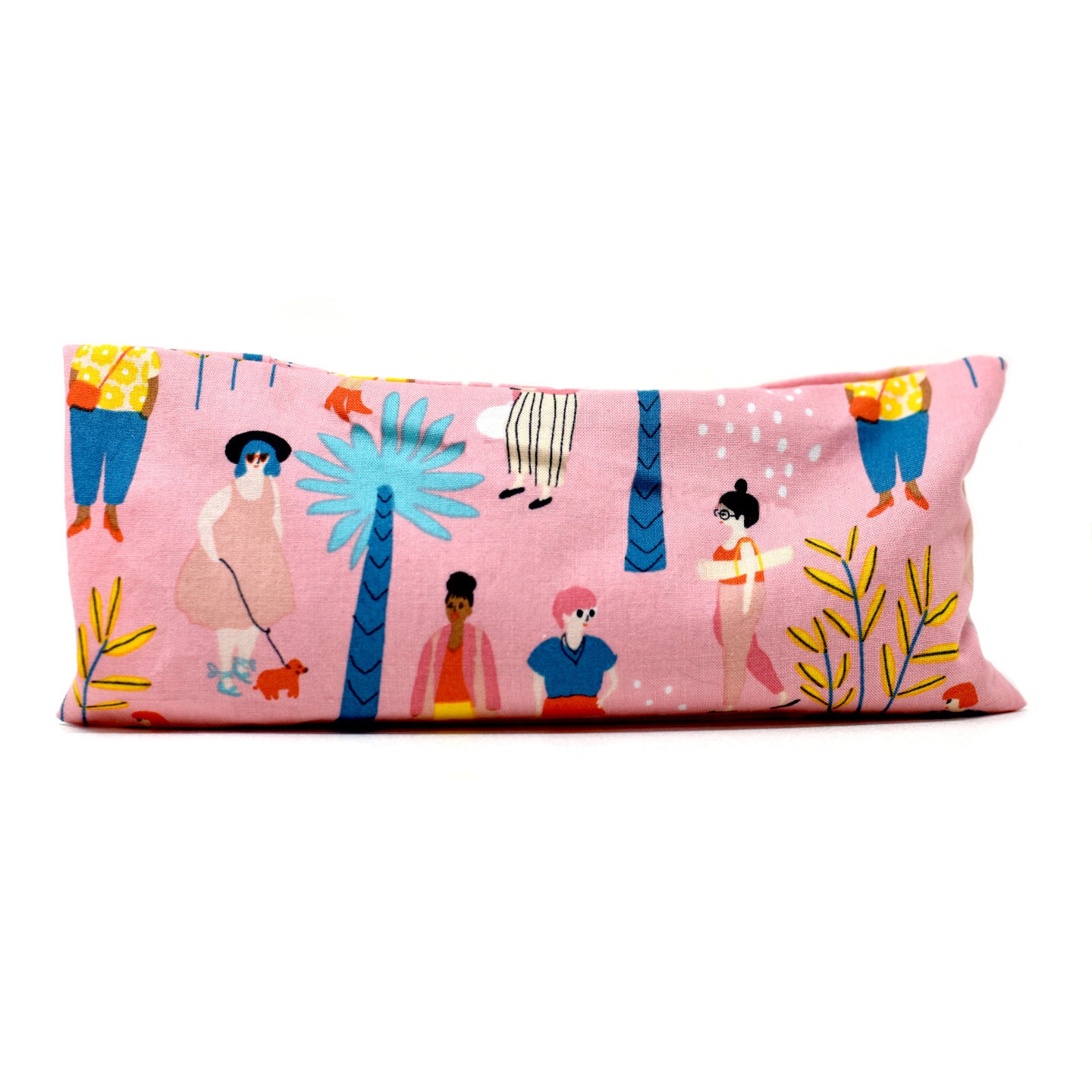 EYE PILLOW (CYPRESS + PINK GRAPEFRUIT)
*CURRENTLY PATTERNS VARY. If you'd like to choose your pattern send us an email at hello@districtbatch.com and we can let you know what we have. Otherwise they will be selected at random. 
Let the gentle weight of our 100% ORGANIC COTTON eye pillow melt your stress away. Super relaxing cypress and pink grapefruit oils mingle with freshly dried lavender buds that release a burst of scent with each use. Our light blocking therapeutic pillow releases facial tension and helps to quiet the mind, leaving you feeling light and refreshed. May be heated in the microwave for 30 seconds.

Our pillow has a washable removable cover.
INGREDIENTS
organic flax seed, lavender flowers, essential oils Handcrafted in the US with ethically sourced organic fabric from India. Vintage thread.
SOURCING
At district BATCH we are proud of the products and materials we source. Nearly every industry in our current manufacturing world is fraught with problematic environmental issues. We know our small company can't solve huge global issues, but we also know that collectively we can make a difference.
Our 100% organic cotton is not only manufactured in mills committed to ethical conduct, but the fabric is printed with eco-responsible low impact dyes. Conventional dyeing and printing uses a myriad of toxins, including heavy metals and formaldehydes. This process requires large quantities of water to wash out the residues, which is then dumped into the local waters of the mills. Low impact dyes don't require as much heat in processing, nor do they need toxic chemical to fix the color to the fabrics.
EYE PILLOW (CYPRESS + PINK GRAPEFRUIT)